We will start the campaign on the Indiegogo platform soon. Our boards can be purchased at SUPER LOW prices.
Subscribe to the NEWSLETTER and receive information about the campaign's start. *
* The number of boards at the lowest price is limited.
|| Feel the real pleasure with ride.

 
Thanks to this electric board with the fastest change wheels system, you can get everywhere! 
THE EASIEST WAY
Majestic Electric Boards is modern mean of transport, which lets you ride even till 42 km without any effort. 
This special vehicle is light, handy and thanks to our fast change wheels system you can ride on every surface.  
BE MAJESTIC
Unusual performance and timeless design. This board certainly will be a part of your life style. 
CUSTOMIZE YOUR BOARD
Majestic Boards is the first board on the world with full customize option!
Choose one of 3 colors of deck: natural bamboo, blue metallic, black soft touch. 
Add second motor whenever you will need. 
SURF ON EVERY SURFACES
Your road is more demanding? Change wheels in Majestic Boards whenever you will need.
20 SECOND*
*This is time in which you will exchange the drive wheels in our e-board, thanks to the fastest change wheels system on the world!
LIGHT, PUMPED TERRAIN WHEELS
Thanks to our pneumatic wheels, ride on uneven or not hardened surfaces became a pleasure!
ORIGINAL TRUCKS |E-CARVE|
Great board control even on high speed. Keep big maneuverability at the same time feel full control and fun from ride.
LOW SET BOARD
So that the rider can enjoy the stability and comfort as much as it possible , we design the trucks so as to lower the height of board. Thereby placing the electronics in deck ensures safety at the driveways or overcoming uneven terrain. 
5 MM CONCAVE

HIGH TECHNOLOGY
&HANDIMADE
Electric board Majestic Boards are made from connect the CNC technology and manual working, which give the products precision and unique. 
MAJESTIC GRIPTAPE
Excellent adhesion of shoes even at winter or raining days.
Coarse coating 
Full waterproof
High durability
Easy to clean

STRENGTH & PROTECT
Electronics hidden in a durable waterproof bamboo deck and engine geometry allow you to enjoy the Majestic Board for years.
QUALITY & DESIGN
We use only high quality materials and longboard parts. The value of our raw materials are higher then the price of most of e-boards on market. 
HEART OF MAJESTIC BOARD
Samsung cells ensure the highest quality, safe and long-term operation. 
BRAIN OF MAJESTIC BOARDS
Advanced mechanism transmission error correction, which ensures safety. In addition, very low power consumption and a large transmission range.
FULL CONTROL IN YOUR HAND
Multifunction wireless remote control let on full control of Majestic Boards. 
MAJESTIC BOARDS VS OTHER BRANDS
BOARDS PRICE ON INDIEGOGO CAMPAIGN
*Sign up to use SUPER EARLY BIRD & EARLY BIRD price.
COMPARE OUR BOARDS

PRODUCT STRAIGHT FROM EUROPE
We produce our Majestic Boards in Europe with such extended warranty as the only manufacturer on the market.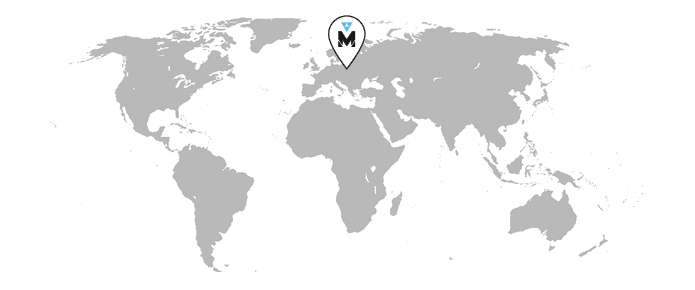 THE BEST BATTERY WARRANTY ON THE MARKET
We are so convinced about the quality of our battery that we give you the longest warranty on the market – up to 2 years and additional guarantee of battery capacity – during one year of use, the
capacity will not fall below 70%.
We are the only producer of electric boards who gives you such good conditions! 😉
MAJESTIC BOX
Our Majestic package include the board, remote control, user guide, key set, stock of screw, charger, additional set of wheels (in + version), unique pendant  and stickers.
* an overview image from the Majestic Pro + set
YOU DON'T HAVE TO WAIT TO CAMPAIGN
SEE OTHERS OPINION
You don't have to read information from us. Read what say about us users of boards 
"Really positive experience! Exemplary customer service, I received factual answers to all my questions - without any marketing noise.

The board rides flawlessly. I had it for a month and I traveled about 100km in total - it serves me as a means of transport to my work. It is doing a really great job.

Although it is still a bit cold, I still prefer to freeze only to ride on my board  "
"I had an opportunity to meet the creators of this board and finally take a ride on it. It's BRILLIANT!!! A truly great job, the board has really good acceleration, it is quiet and above all very stable and predictable! It has a lot of improvements and solutions that were missed by rival creators. 

Cool board! Unfortunately at the time of my purchase, due to the small amount of
information about this board, I decided to buy evolve gt bamboo, but after yesterday's meeting I know that it will soon have to give way to Majestic. Really AWESOME!"
Firstly, a little bit about the board itself - Street Surfer II (97PU). Really cool thing, I like everything about it (range, workmanship, speed, construction, design) except for the old pilot, luckily the new
one is on the horizon.

And now about Majestic Boards - very nice people who believe in their products and really care about their clients being happy. Super fast board service – pure perfection. I recommend this seller!"

 
KAROL KŁOS – Polish and World Champion, representative of Poland in volleyball 🙌 😊
ANDRZEJ WRONA – Polish and World Champion, representative of Poland in volleyball. Ambassador of Special Olympicsj 😎 
GET MAJESTIC T-SHIRT
*Sign up to newsletter and find out how to get our t-shirt.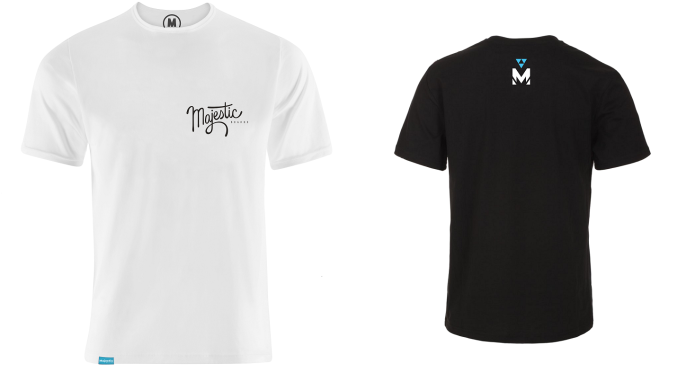 PERKS LEVEL
Every board we make with passion for our Majestic users. Help us and buy our e-board and we will repay you with additional upgrades.
*Sign up to use SUPER EARLY BIRD & EARLY BIRD price.
OUR TEAM
Majestic Boards is primarily a team of enthusiasts who, when thinking about skateboarding, are as happy as a child with a chocolate lollipop.
Before we started working on Majestic Boards we have been riding on traditional longboards. The vision of sharing our passion with a wider society and enabling pleasant, fast moving around the city on electric longboards inspired us to create a product that meets all the requirements of the board suitable for the urban jungle. Our final product was created thanks to our shared vision, hard work and passion that we put into
it. All these things can be seen after unpacking and taking the board out of Majestic Box 😉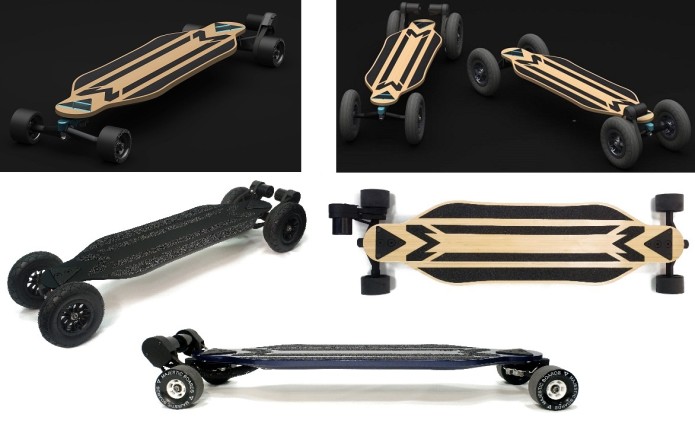 At the beginnig we had an idea of making a board that will meet the wildest expectations. We turned our ideas into projects… and from that moment there was no going back. And here we are! We have our final, perfect product and all we need is your help 🙂
Join our Majestic community and enjoy the most pleasurable riding experience on Majestic electric skateboard.
Make your lifestyle unusual and… just surf the urban jungle!
SAFETY AT NIGHT
Thanks to cooperate with German brand SIGMA you will be visible even at the middle of night.